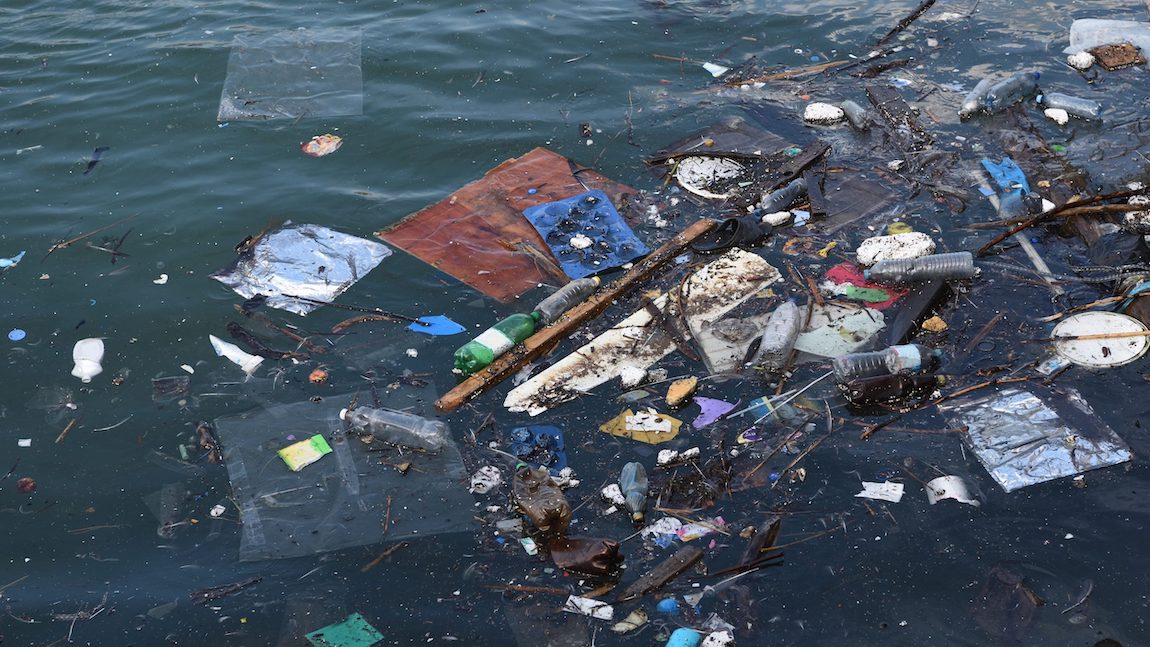 Young Scientist Spotlight: Haaziq Kazi
In June 2017 11-year-old Haaziq Kazi gave a TED talk about his idea to help the planet. He started by talking about wanting to solve a big problem we have, "a five trillion-piece problem." He showed two pictures side by side—one of garbage floating in water, the other of water swirling down the drain of a kitchen sink. Then he shared the statistic that by 2050, plastic will outweigh fish in the world's oceans.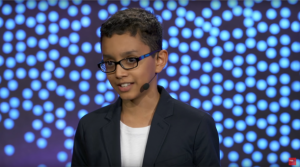 Kazi started thinking about this problem after watching documentaries about water pollution. One day, he came home from playing football, and of course his mom asked him to wash his hands, because moms. When he went to sink and saw water flowing down the drain, a light bulb went off in his head.
His idea? An intelligent ship, called ERVIS, that sucks garbage from the surface of the ocean and cleans it.
His first draft prototype was made from an inflatable tube, straws, connection pipes, scissors, and cardboard—it only lasted seven seconds in the water of his bathtub at home. But he kept going.
In Kazi's next stage design, he thought about how his design could be more "green." He considered renewable fuels like solar and wind, or cleaner fuels like hydrogen and RNG. He also thought about using lighter weight materials, such as graphene, instead of steel.
Kazi has multiple goals for ERVIS: to clean the current waste floating in the ocean, to analyze data from the waste collected, and to stop pollution at the source (ships).
How would ERVIS works? Essentially, it's a giant vacuum cleaner. First, it separates the waste, making sure there is no marine life present. The waste is then diverted into one of five different chambers, based on size. Once it's in the chambers, the waste is analyzed, segregated, and compacted. The filtered water gets pumped back into the ocean.
Eventually, Kazi would also like to address other problems, such as waste at the bottom of the ocean and on beaches, as well as researching how to more effectively dispose of waste in general.
Chemical World / Sustainability / 10:  Students should be able to evaluate how humans contribute to sustainability through the extraction, use, disposal, and recycling of materials