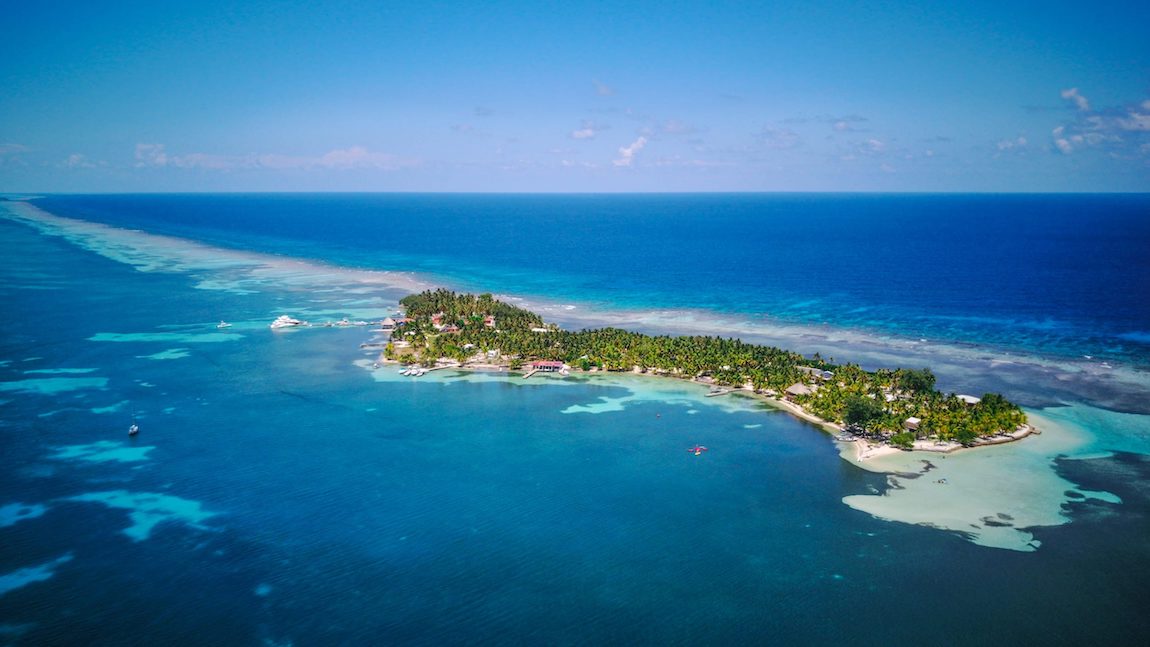 Belize Says No More Drilling
On December 29, 2017, the government of Belize made a monumental decision. They voted to prohibit any new oil drilling in its waters – indefinitely.
True, Belize wasn't exactly an oil-producing powerhouse to begin with. They produced only about 3,000 barrels per day (compare that with the 1.5 million barrels per day that the United States extracts from the Gulf of Mexico), but even that amount made up more than a quarter of Belize's exports.
Tourism, on the other hand, brings in more than $200 million annually to Belize, supporting about half of local jobs. The main tourist attraction? The extensive reef, of course. At 190 miles long, it's part of the largest reef in North America, and the second largest in the world (Australia's Great Barrier Reef is the biggest). It's also the location of the famous Great Blue Hole, described by ocean explorer Jacques Cousteau as one of the 10 greatest dive sites in the world.
UNESCO declared the reef a World Heritage site in 1996. It's home to 1,400 species, including endangered hawksbill turtles, manatees, rays and six threatened species of shark. It also serves as a natural barrier against storm surge and beach erosion.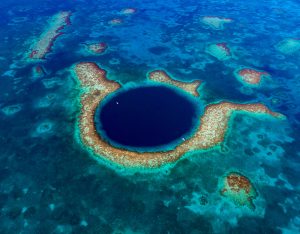 Environmental groups began lobbying the Belize government for an off shore drilling ban since 2006. In 2009, UNESCO added it to their Endangered list "due to the destruction of mangroves and marine ecosystems, offshore oil extraction, and the development of non-sustainable building projects."
In 2017, the World Wide Fund for Nature began a campaign to protect this ecosystem. More than 450,000 people, from all across the world, emailed Belize's government, and their efforts paid off.
In June of 2018, fewer than six months after the decision to stop oil production (as well as stronger forestry regulations allowing for better protection of mangroves), the reef was taken off UNESCO's List of World Heritage in Danger.
Belize might have lost some oil, but it's gained a whole lot more in return.
Curriculum Reference Links
Physical World / Sustainability / 8:  Students should be able to research and discuss the ethical and sustainability issues that arise from our generation and consumption of electricity
Biological World / Sustainability / 10:  Students should be able to evaluate how humans can successfully conserve ecological biodiversity and contribute to global food production;  appreciate the benefits that people obtain from ecosystems