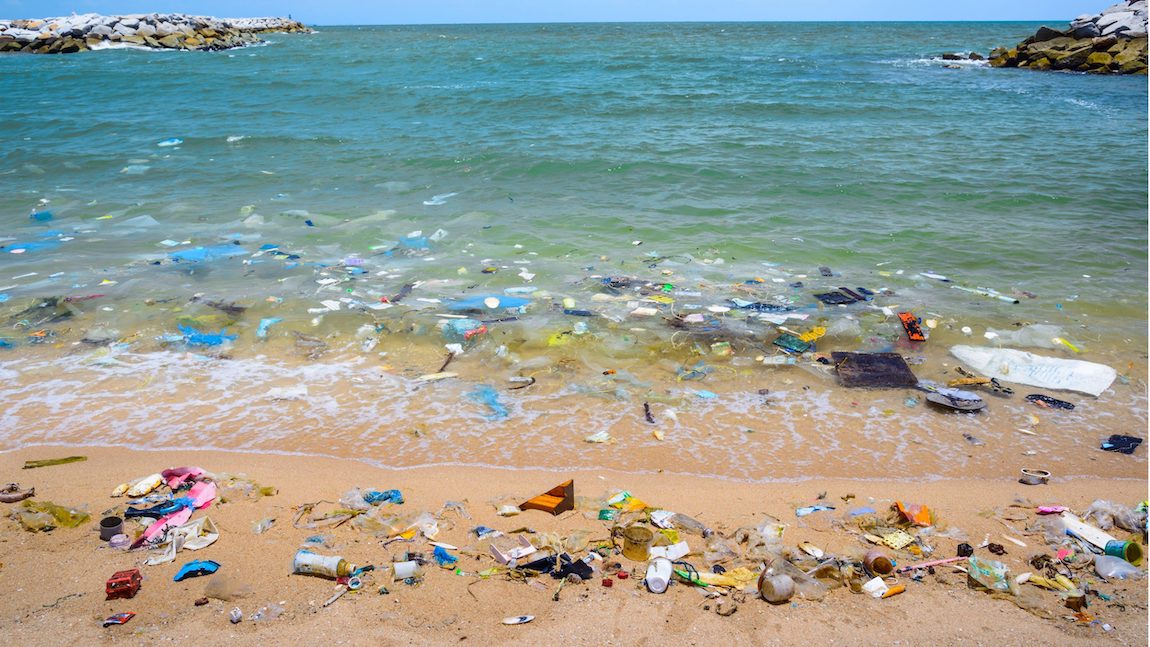 Dubai Unleashes Robotic Shark!
Da dum…da dum da dum….There is something lurking along the waterfronts of Dubai, South Africa, and the Netherlands……..but not to worry, it isn't out to get you – it's out to get trash.
Almost eight million pieces of plastic wind up in our oceans daily; that adds up to between 8 to 14 million tons every year. More than three-quarters of the sea's surface is already polluted with plastic waste. How does it get there? Well, 80% of the plastic waste that ends up in the sea arrives by floating down 1,000 rivers worldwide.
Enter the WasteShark. Developed by the Dutch company RanMarine in 2016, the WasteShark cruises around like a whale shark, but instead of ingesting krill, it pulls floating trash into its gaping mouth. And unlike the biggest fish in the world, the WasteShark measures just 5 feet by 3.5 feet (or 1.5 meters by 1.1 meters), but it still carries up to 352 pounds (159.6kg) of trash and can operate for 16 hours before needing to recharge its batteries.
In addition to collecting trash for recycling or upcycling, the WasteShark can gather data about air and water quality, filter chemicals out of the water (including oil, arsenic, and heavy metals), and scan the seabed. Cities can use a remote controlled model (costing $17,000) or an autonomous model (costing $23,000). So far, Dubai, South Africa, and the Netherlands have WasteSharks patrolling local waters.
A Dutch non-profit group started by Boyan Slat (check out the HABLOG post about him here), The Ocean Cleanup, is utilizing the same concept, but on a considerably larger scale. The Interceptor is over 75 feet (24 m) long, and uses a curved barrier to catch up to 50 tons of waste per day.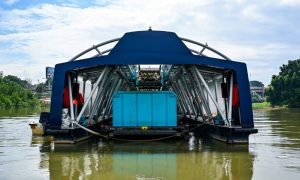 The Interceptor started cruising in October of 2019 in one of the most polluted rivers in the world. The Klang river is a major Malaysian waterway which flows through Kuala Lumpur, the capital. This particular river sends more than 15,000 tons of trash annually into the sea, making it one of the 50 most-polluting rivers across the globe.
So far, there are four Interceptor vessels, for a price tag of $775,000 each. It's expected that the price will come down as more are produced. The other three are working in Indonesia, Vietnam, and the Dominican Republic.
So next time you hear someone yell, "Shark!" think about cleaning up our water instead of that ominous music.
Curriculum Reference Links
Chemical World / Sustainability / 10:  Students should be able to evaluate how humans contribute to sustainability through the extraction, use, disposal, and recycling of materials