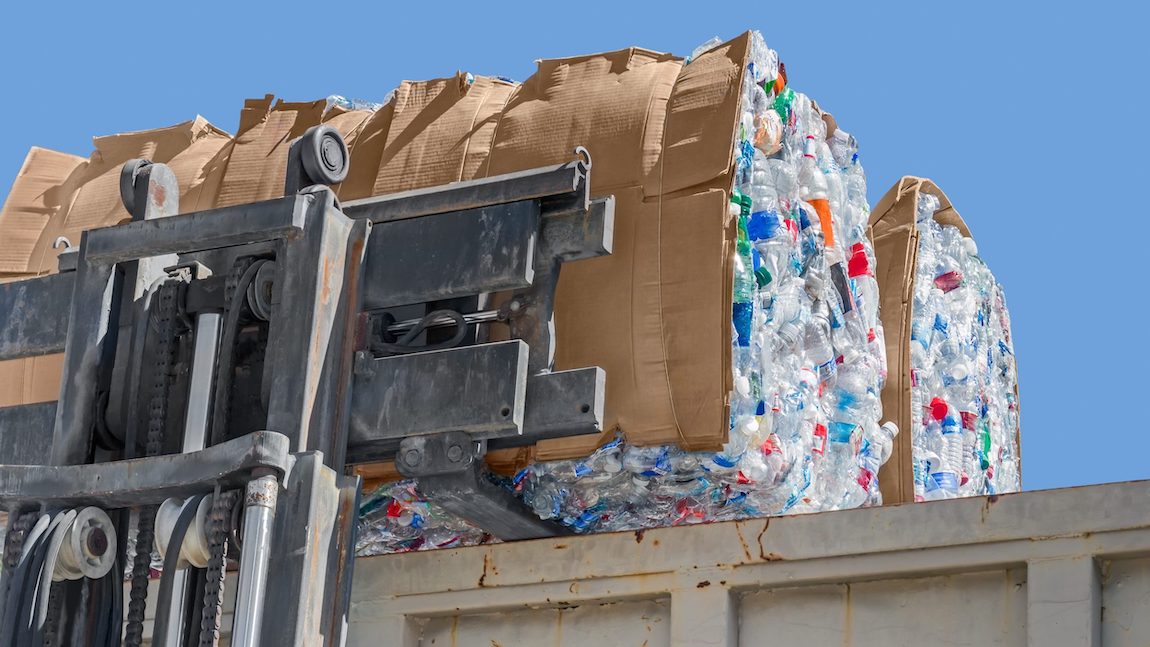 Fashion from Plastic Waste
Adidas is one of the biggest names in the sports shoe business. What isn't as well known is that they are also very committed to reducing the amount of plastics consumed.
In 2016, the company switched from plastic to paper bags in all its stores. They hope this action will remove three million bags from US stores, and two million from stores in Germany, its home market.  The UltraBoost shoe will be made from plastic debris found in the ocean. Each pair reuses about 11 plastic bottles and features laces, heel linings and sock liner covers that are made from recycled materials.
In 2017, they teamed up with Parley for the Oceans. They're making shoes, swim wear, and soccer jerseys from recycled materials. They use plastic waste collected from beaches in the Maldives, a tropical island nation in the Indian Ocean. The plastic is turned into a kind of yarn, then knitted into a fabric that is like nylon or polyester. This fabric can then be used for various kinds of items.
But Adidas isn't the only company making athletic gear that has started using more sustainable practices in their manufacturing process. Nike has developed its "Space Hippie" line of shoes, which will be available for purchase in spring of 2020.
The design team was inspired by NASA, particularly the idea of making shoes on Mars. After all, on Mars, new materials wouldn't exactly be easy to come by. The concept of living off the land and using what is already around led to the "space hippies" concept.
The mission to make "the most with the least material, the least energy, and the least carbon" led to the development of "Space Waste Yarn," which makes up the sneaker bodies. According to Nike, it is 100% recycled material that consists of plastic water bottles, discarded T-shirts, and scrap yarn.
The idea of putting old things to new use isn't revolutionary, but these companies are applying it in revolutionary ways, and who knows where they'll end up?
Curriculum Reference Links
Chemical World / Sustainability / 10:  Students should be able to evaluate how humans contribute to sustainability through the extraction, use, disposal, and recycling of materials